Can you believe esteemed former One Direction member Zayn Javadd Malik came up with a sentence that aptly describes every situation I'm about to list? "It's our paradise and it's our war zone," he croons about sex with Gigi Hadid or something.
But what Zen didn't realize is that this lyric actually applies to a lot of situations. Yeah he's seeing the pain and the pleasure, but so are you when you shop at Target, poop in a Starbucks bathroom, or call your mom!
"Prisoners….Then we're free, it's a thin line."
Damn. So relatable.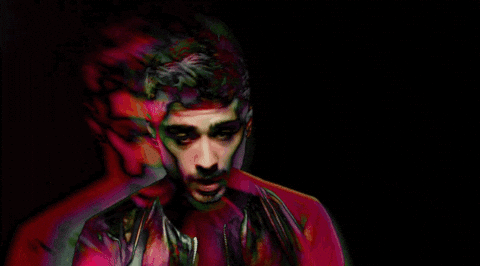 Public Restrooms
Thank god you've found this public bathroom to go pee in. You've been searching for ages, your bladder absolutely full, and now you've found one for FREE. None of that customers only bullshit. Speaking of shit, that's what it smells like in here. Also there are wads of wet toilet paper EVERYWHERE. At least you're finally getting to pee! By the way, the sink is fucking filthy. Hope you have some purehell! Oh wait, I meant Purell.
Coffee
You're dead tired, you're hungover, you want something warm in your tummy. Coffee. Coffee. Coffee. You instantly need to poop. You have a headache. You're jittery. You're dehydrated. You're dying?
Dairy
GIVE ME ALL THE CHEESE!!!!! Give me all the acne and constipation! Or if you're lactose intolerant, diarrhea.
Work Week Happy Hour
Work was stressful and you and your co-workers require a much needed happy hour that will quickly go from stress reliever to full tilt LIT-UATION. Work who? Oh…that's who. Have fun sweating vodka through your morning stand-up.
Online Shopping
It's so easy to pull out your plastic and do some simple little clicks to get what you want! Man Repeller is always doing roundups of what's in their cart. Strategist is always telling you what's on sale. Click, click, click! Rich in fashion, poor in funds.
Calling Your Mom 
You called for the warm and fuzzies but somehow this conversation always ends with you needing a drink.
Listening to Sad Music When You're Already Depressed
You will never feel better, or worse!
Getting Your Period When You Were Worried You Might Be Pregnant
Thank fucking god it came!!!! You've been worried for the past four days that you've been late (which is probably why it took longer to come–anxiety will do that to you). But now you have to deal with cramps, bloating, acne, and stained panties. At least you're avoiding the joys of motherhood. Pass the Midol!
Target
You came to Target because it's your safe space. You know you're not going to get only the things you need, but you'll probably show some restraint. How did you spend $107 on beauty products you don't need plus some knock off sherpa Birkenstocks and like 4 cake mixes tho??? Fuck.
The Beach 
It looked so beautiful on Instagram but now your shoes (and V and butt) are full of sand, you have a sunburn, and every time you close your mouth somehow you crunch? Also the ocean never does good things for your hair no matter what they say! At least you got a cute pic in your bikini. Too bad it's covered in sunscreen.