And we're so fucking excited.
Though it's been a while since we've seen or heard anything about Ms. Bynes, she's taking over the internet once again. But instead of the usual shit post about her appearance or her mental health, Bynes is taking over her own narrative by gracing the cover of Paper Magazine and let me tell you, she looks and sounds fucking GOOD.
https://www.instagram.com/p/BqqKqTqguws/
The talented actress turned fashion student looks nothing short of glam in her plaid blazer, silk shirt, and acid washed jeans? Are those? We spy an intense Western wear-inspired belt buckle too which we LOVVVEEE. Also look at the hair! The face! The makeup! Honey, we have come such a long way from 2013!
https://www.instagram.com/p/BqqOi1jAV5k/
What we learned from the Paper Mag piece is that Bynes is into Post Malone (same), HBO's Insecure (wow, also same), basically started Channing Tatum's acting career, dreams of having her own fashion line (and has already designed some original pieces!!), wants to re-enter showbiz, and that she is genuinely excited for the future and feeling good–which is honestly the only thing that matters.
What really made us tear up was this part righttttt here:
Sometimes society confuses agreeableness or niceness with blandness or, even worse, weakness — especially when it's a trait exhibited by a young woman — but make no mistake: Bynes is neither bland nor weak. She's a woman who still possesses that same expressive sense of humor that first won over producers for All That as well as a type of thoughtfulness and self-awareness that comes with age — and gets amplified when you've had to navigate some dark waters.
That's our fucking, gIRL RIGHT THERE!!!
We can't wait to see everything Amanda will do in 2019. If you don't plan on celebrating her return, leave! Good vibes only! BYE!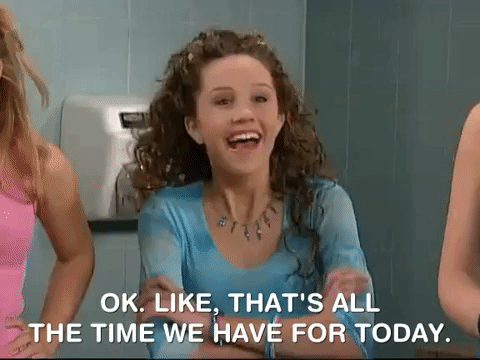 Now bring in the dancin' lobstas!!!!